Reactions as lady spotted doing this at his ex-boyfriends wedding
Nowadays, people no longer attend a wedding reception to congratulate the couple that just wedded, rather some people are going there to do things that we get the entire invited guest at the reception arena talking.
Several times have I asked myself, what will make me to stoop so low, and commit some unspeakable act inside a wedding reception ground. If you claim you're matured as a Lady, try to comport yourself when ever you attend the wedding reception of your Ex-Boyfriend. That the both of you are no longer together in any relationship, doesn't mean you should go there and disgrace yourself.
A young lady was said to have attended the marriage ceremony of her Ex-boyfriend, and was alleged to have disgraced herself there, when she was served one of the best meal at the wedding reception ground.
According to the information gathered by a correspondent whose name was given as "Johnvianney Chinedu", who took to his personal facebook wall to post the Story stated that, the young lady was served with a cooler containing breadfruit. Adding that the meal is one of the best food in Africa precisely Igbo land, but the manner at which she was eating the food, seemed like she was trying to pay her Ex-boyfriend back, for having left her for another Lady whom he is currently got married to.
"The Lady was spotted During the wedding Reception eating the food that she was served with a Big long Spoon. She placed the cooler inbetween her legs, and then went ahead to eat the meal without showing any mercy" Johnvianney Chinedu Said.
Below are the pictures as was gathered by the correspondent: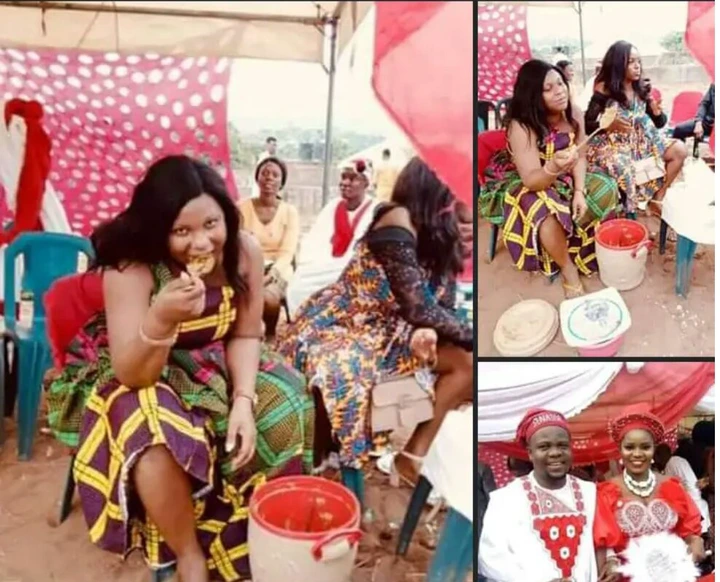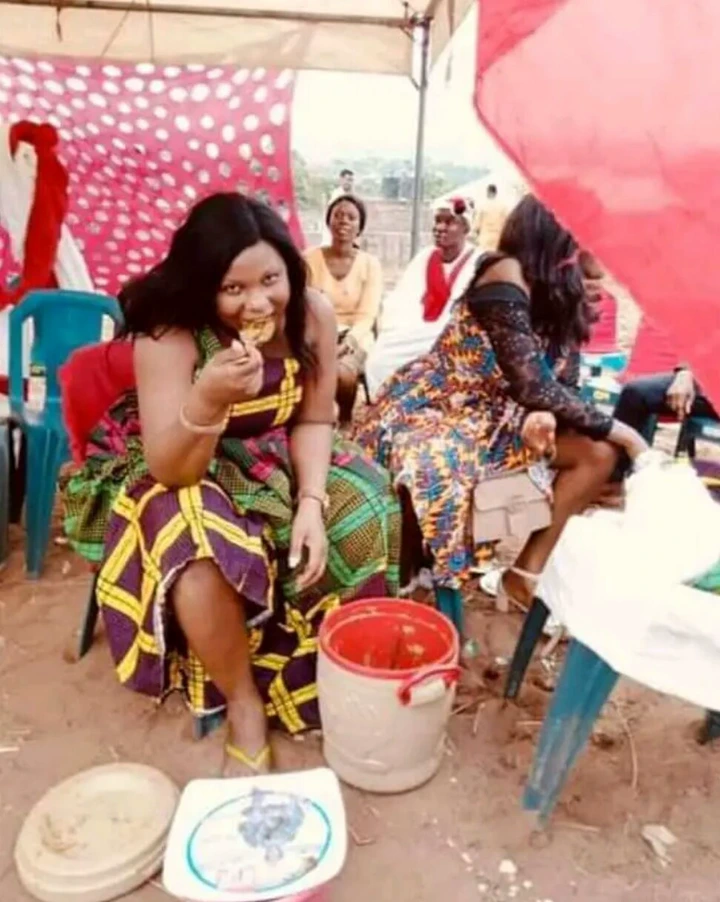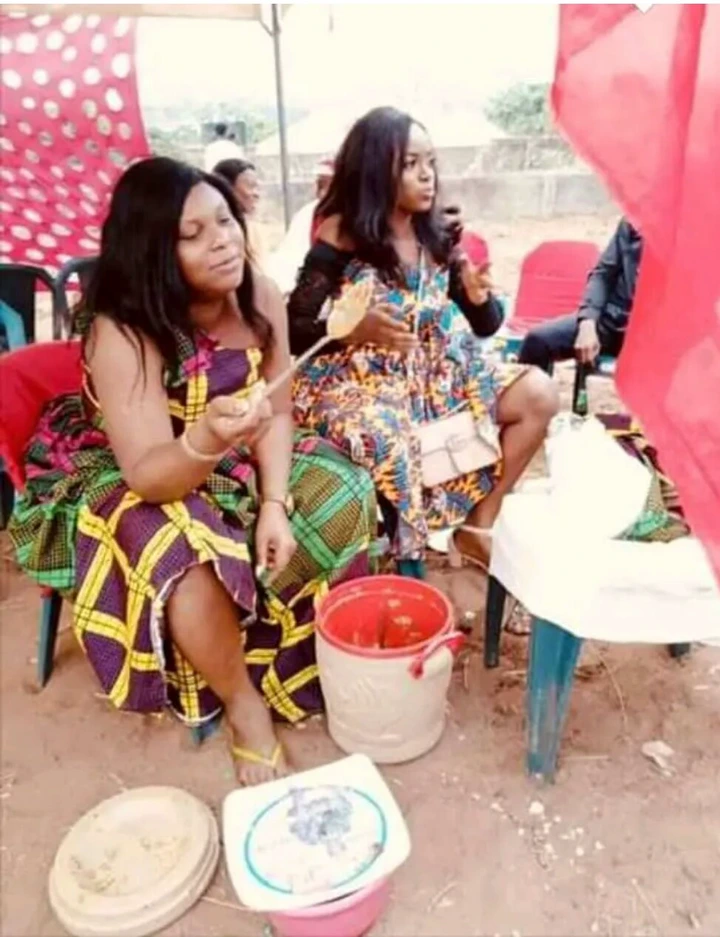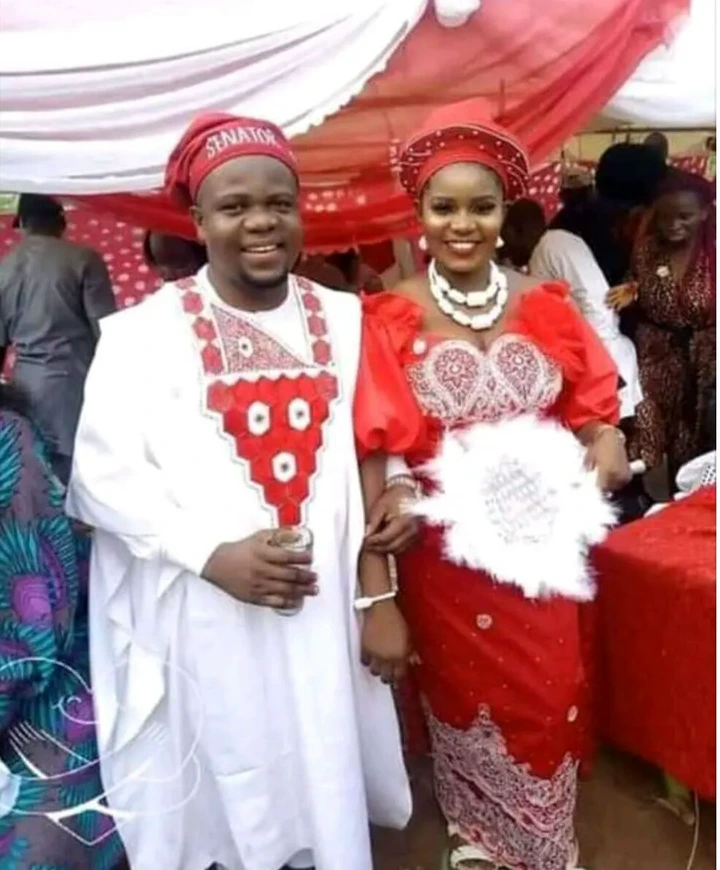 Meanwhile a lot of people have taken to the Post to react and express their feelings towards what this Lady was spotted doing at a Couple's wedding reception, who is alleged to be her Ex-boyfriend. Below are the comments of some internet users: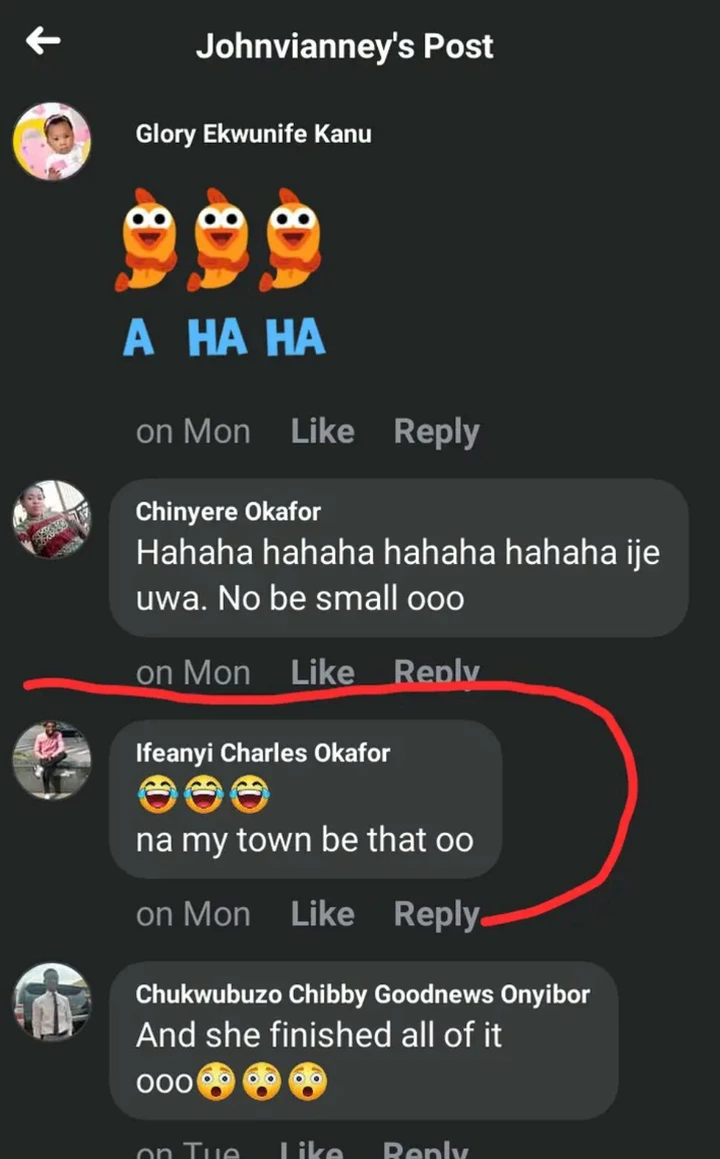 In my own opinion, is I'll say that she shouldn't have gone there to display such behaviour. Because nothing will ever make her Ex-boyfriend feel pity for her, and then change his mindset from his current wife to follow her afterwards.
Are u an artist who wants to promote your songs on Mp3ghana.net? Please call or Whatsapp: 0576270779