Curvy female teacher confuses students with her backside (Photos)
A South African teacher who had her fame through social media, most especially Instagram as a result of her curvy stature seems to be a 'temptation' for her students too.

Madam Lulu Menziwa has massive followers on social media due to her consistent updates of photos of her curvy and huge backside.
In a photo circulating on social media, Madam Lulu poses stylishly while both her male and female students look on in deep admiration.
The photo sparked controversy on social media but also attracted many commentaries. While some heap praises on her,  others said her mode of dressing was inappropriate for the classroom.
See more photos below: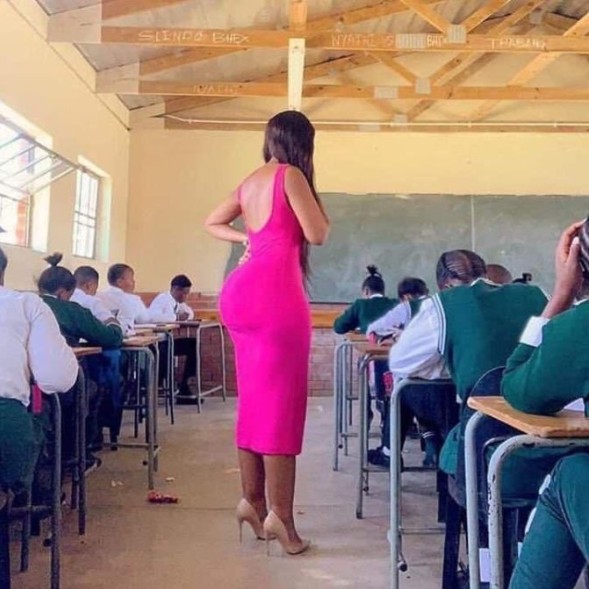 Curvy female teacher confuses students with her 'tempting' backside (Photos)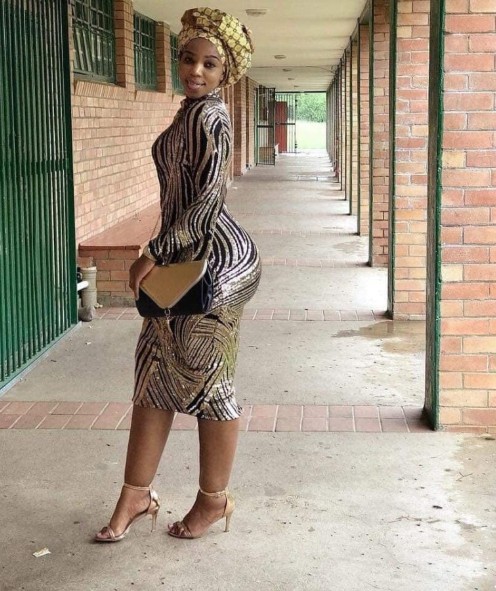 Curvy female teacher confuses students with her 'tempting' backside (Photos)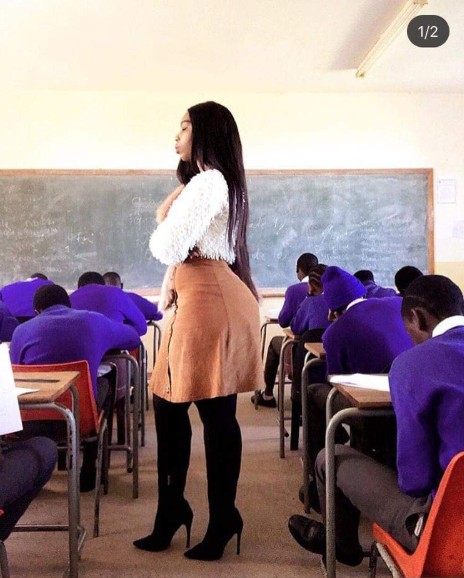 Curvy female teacher confuses students with her 'tempting' backside (Photos)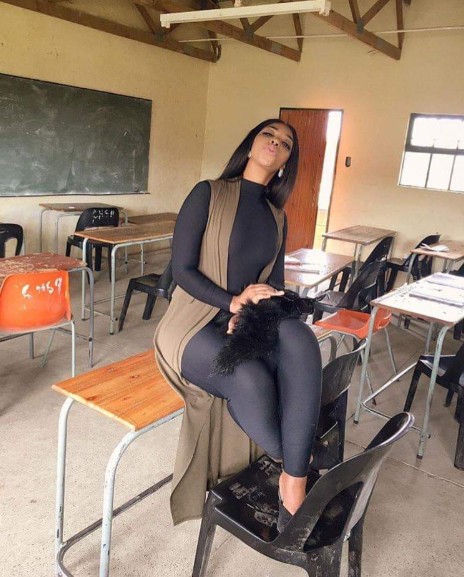 Curvy female teacher confuses students with her 'tempting' backside (Photos)
Are u an artist who wants to promote your songs on Mp3ghana.net? Please call or Whatsapp: 0576270779