Did you know Students of Tsatsu Tsikata are also renowned Lawyers and Top Politicians? Read more.
Tsatsu Tsikata
Many probably may had wondered how a boy who was almost near his adolescent age, gathered the courage to pursue his dream at Mfantsipim School. 
Such an inspiration to compete favourably with his elder brother in the academic race possibly may belong to gifted children in his category.
It was clear enough to his parents, siblings, teachers and mentors that the young academic enthusiast was up for greater works.
Even though some could not have possibly pinpointed the actual height he may reach in life, every indication was evident that he was a promising holistic brilliant being.
And indeed, when destiny was in gay consonance with diligence and exceptionality, the whole world felt his true display of intellectual prowess.
Undoubtedly, his achievements and successes in the world of industry, academia, politics and religion are fountains of inspiration to many young people in Africa and beyond.
Some even ascribe him as a "school of law" due to his charisma, confidence, coupled with the manner in which he boldly and intelligently interprets the law.
He is such a rare personality and resource Ghana is endowed with!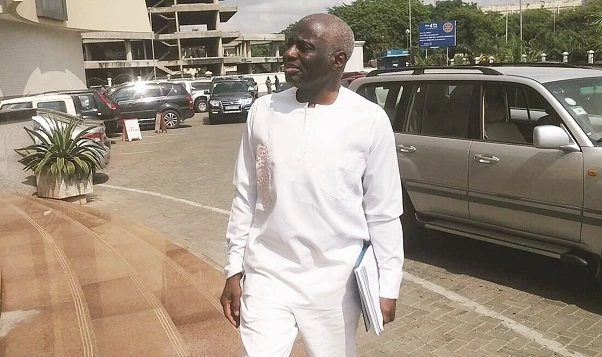 This is just a tip of the iceberg; there's indeed a lot to learn from this holistically humble personality as well as his students.
Born to Mr. Godwin Kraku-Sru Tsikata and Mrs Tsikata on October 1, 1950 in Keta in the Volta Region of Ghana, Tsatsu Tsikata received his first Scholarship (United Africa Company Scholarship) in 1960 to study at Mfantsipim School at the age of 9.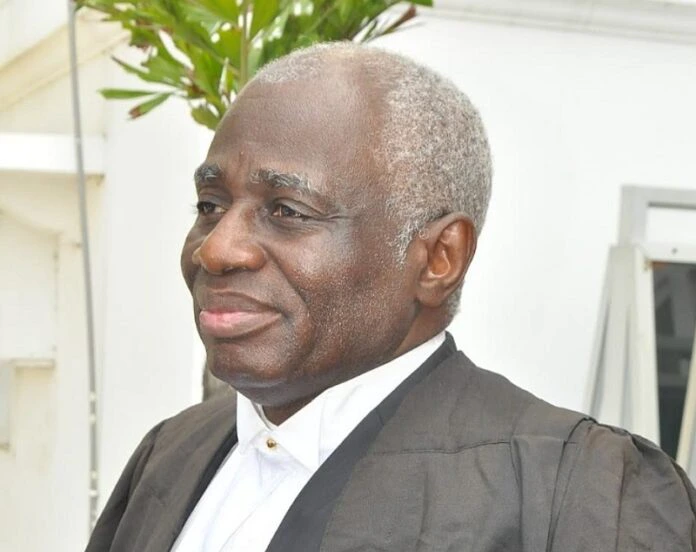 He was successfully groomed and trained in the school for five years before gaining admission to study a Bachelor of Law Degree at the University of Ghana, Legon at age 16.
Two years later, he graduated with First Class (Honours) in Law from the University.
His academic prowess became very eminent at that time as he further won a Postgraduate Scholarship to continue his law studies at the University of Oxford, United Kingdom.
Tsikata did his magic again and graduated with first class (Honours) in Civil Law.
He became a hot cake in the United Kingdom at that time, which graced gained him employment at Oxford University as a Tutor and Junior Research Fellow.
He popularity started gaining grounds before he even arrived in Ghana from the UK after working for a while there.
University of Ghana, Legon, where he had his first degree were after him, when he returned to Ghana in 1974.
They gave him an appointment to lecture at the University's Law Faculty.
There he met his student pioneers; Kwamena Ahwoi, Freddie Blay and Alban Bagbin.
After lecturing there for a while, Tsatsu was then appointed by late Jerry John Rawlings as the Chief Executive Officer of the Ghana National Petroleum Corporation in 1988.
He served in that capacity for more than a decade until Rawlings lost the 2000 presidential election.
The renowned lawyer continues to reign as one of the world's top lawyers due to his excellent service to the judicial service, and the manner in which he shows, leads and practices law.
Currently, he is the lead counsel for the petitioner, Mr. John Dramani Mahama in the ongoing 2020 election petition in the Apex Court of the land.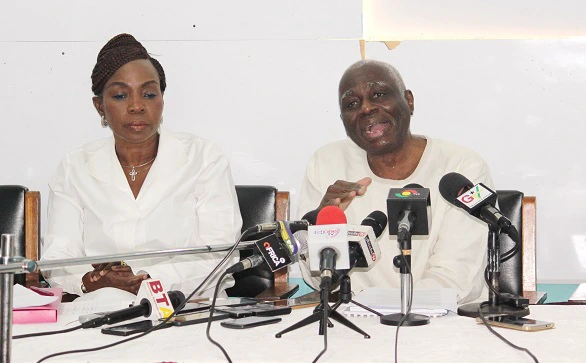 Tsatsu Tsikata, Esq is happily married to a renowned corporate (Public Relations) expert, Esther Cobbah. They are blessed with three children, and the Award-winning Artiste, M.anifest., is the most popular among them.
Tsatsu Tsikata's Students
1. Frederick Worsemao Armah Blay, Esq (popularly known as Freddie Blay)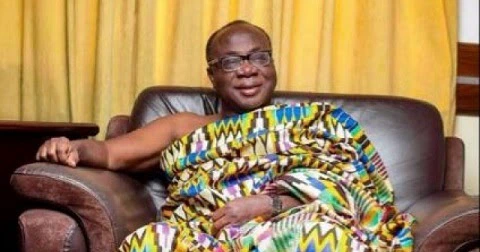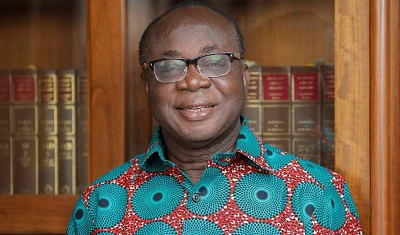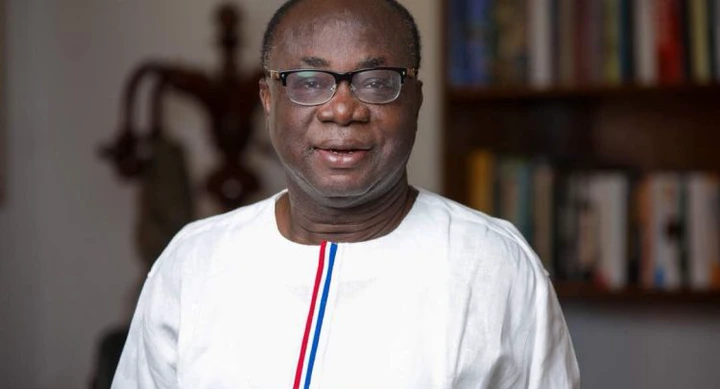 Born in 1951 in one of the towns in Nzema, Freddie Blay holds a record as the former Board Chairman of the Ghana National Petroleum Corporation (GNPC) as well as the Member of Parliament for the Ellembelle Constituency in the Western Region of Ghana from 1997 to 2008.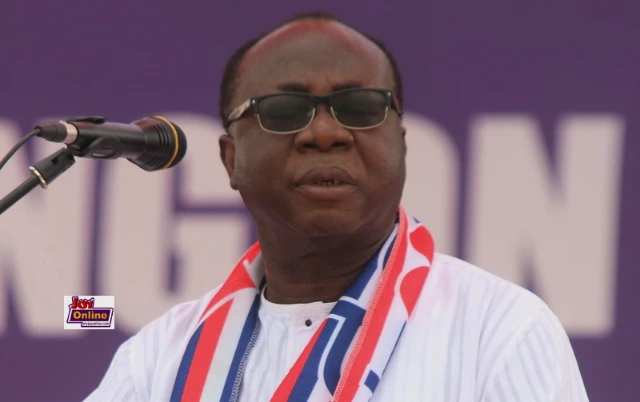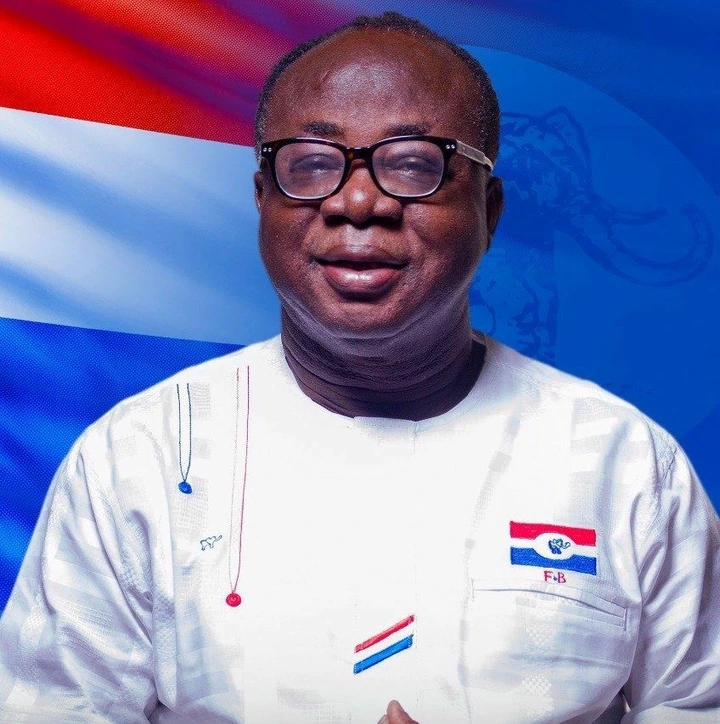 The old student of Adisadel College also served as the first deputy speaker in the 4th parliament of the Fourth Republic.
Currently, Freddie Blay is the Board Chairman and Majority Stakeholder of Western Publications Limited, Business Guide, News-One as well as Young Blazers.
He is also a Senior Partner at Blay and Associates.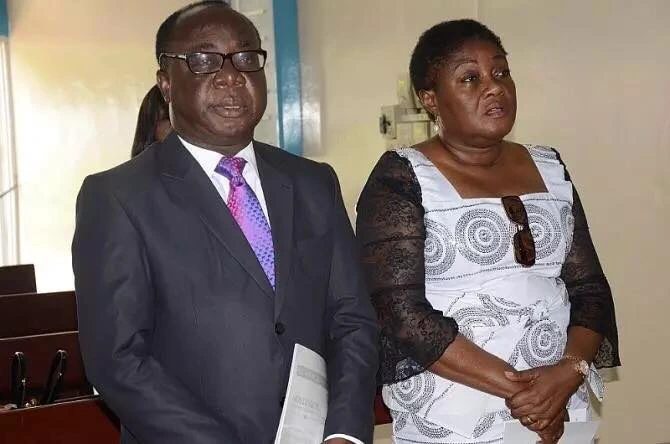 Blay is married with three lovely children.
2. Alban Sumana Kingsford Bagbin, Esq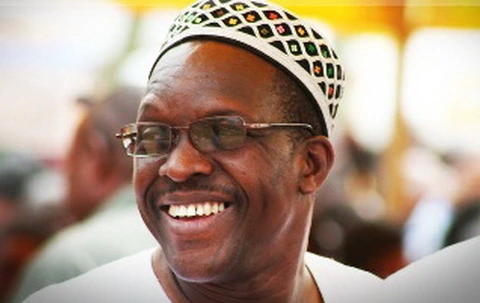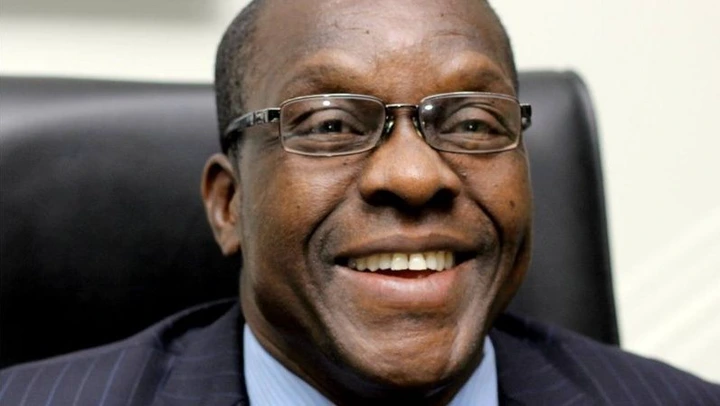 Born to Mr. Sansuni Bagbin and Mrs. Margaret B. Bagbin on September 24, 1957 in Ghana, Right Honourable Alban Bagbin was the Member of Parliament for the Nadowli North Constituency in the Upper West Region from of Ghana from 1993 to 2005 as well as the Minisiter of Health from 2010 to 2012.
The Sombo son also served as the Majority Leader of Ghana's 6th parliament, and the second deputy speaker of the 7th parliament of the Fourth Republic from 2017 to 2021.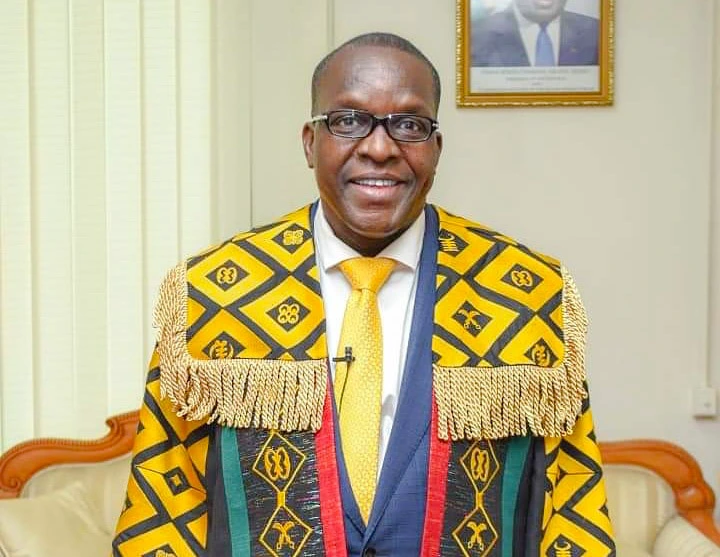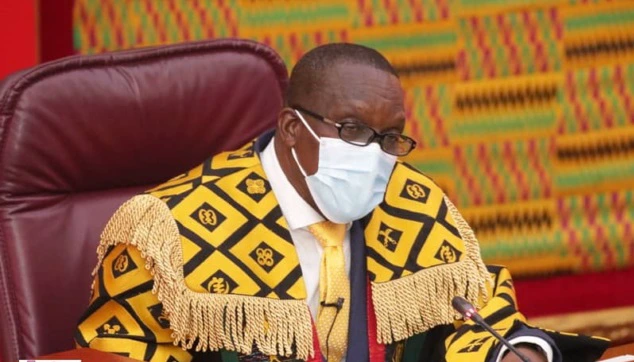 Currently, Bagbin is currently serving under the leadership of H.E Nana Addo Dankwa Akufo-Addo as the Speaker of Ghana's (Fourth Republic) 8th Parliament.
The renowned politician is an old student of Wa Secondary School and Tamale Secondary School, where he respectively obtained his Ordinary Level Certificate and Advanced Level Certificate.
Bagbin then proceeded to study a Bachelor of Arts in Law and English at the University of Ghana, Legon.
His academic journey in law didn't end there; he journeyed to the Ghana School of Law, Makola, Accra-Ghana to continue his studies, and in 1982, he was called to the Ghana Bar.
In strengthening his leadership capacity, skills and expertise, Alban Bagbin did an Executive Master's Degree in Governance and Leadership at the Institute of Management and Public Administration (GIMPA), Ghana.
Before he left to Libya to teach English at the Suk Juma Secondary School in Tripoli, Bagbin served as the Personnel Manager of State Hotels Corporation as well as an Acting Secretary on the Statistical Service Board at the Bureau of Statistics and Statistical Service.
When he returned to his motherland, he worked at Akyem Chambers in 1986 as a legal practitioner, and later became the firm's partnering member.
Hon. Bagin later joined the Nii Ngleshie Royal Family of James Town as an External Solicitor, and as well worked with the Credit Unions Association of Ghana, together with other Accra-based private entities.
In 1993, Alban Bagbin became a partnering member of the Law Trust Company.
He is happily married to Alice Adjua Yornas Bagbin.
3. Kwamena Ahwoi, Esq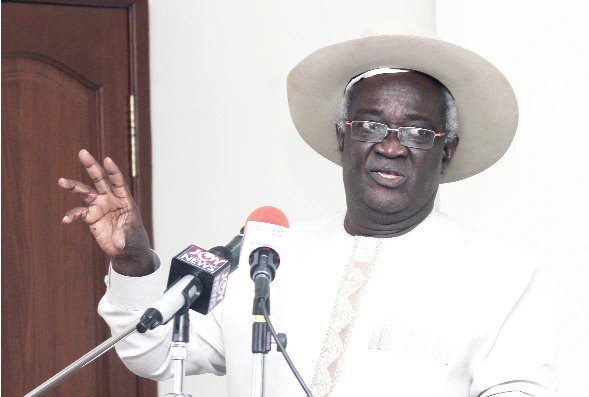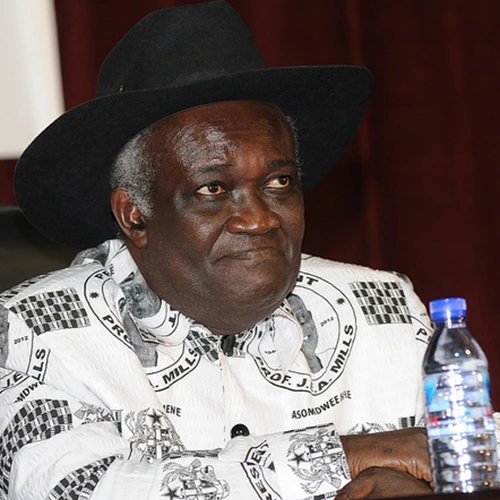 Born on October 13, 1951 at South Suntreso, Kumasi in the Ashanti Region of Ghana, Professor Kwamena Ahwoi served as the Minisiter for Local Government and Rural Development from 1993 to 2000, Minister for Foreign Affairs (from April 1997 to December 1997) as well as the Minister for Planning and Regional Economic Co-operation and Integration from 2000 to 2001.
The renowned politician is proudly an old student of Okuapemang Secondary School (Akropong Akuapem) and Opoku Ware School, where he respectively obtained his Ordinary Level Certificate and Advanced Level Certificate.
Then then gained admission to study Law at the University of Ghana in 1971.
Professor Ahwoi further won Rhodes Scholarship to study Bachelor of Civil Law at the Oxford University, United Kingdom, the exact school his lecturer, Tsatsu Tsikata did his master's degree.
Kwamena Ahwoi was appointed a full-time lecturer at the University of Ghana Law Faculty for more than a decade (from 1982 to 1993).
Currently, he is professorial lecturer at the School of Governance and Leadership, Ghana Institute of Management and Public Administration (GIMPA), Ghana.
Meanwhile, he previously served as the Director of the Office of Revenue Commissions, Investigations and Tribunals for six years.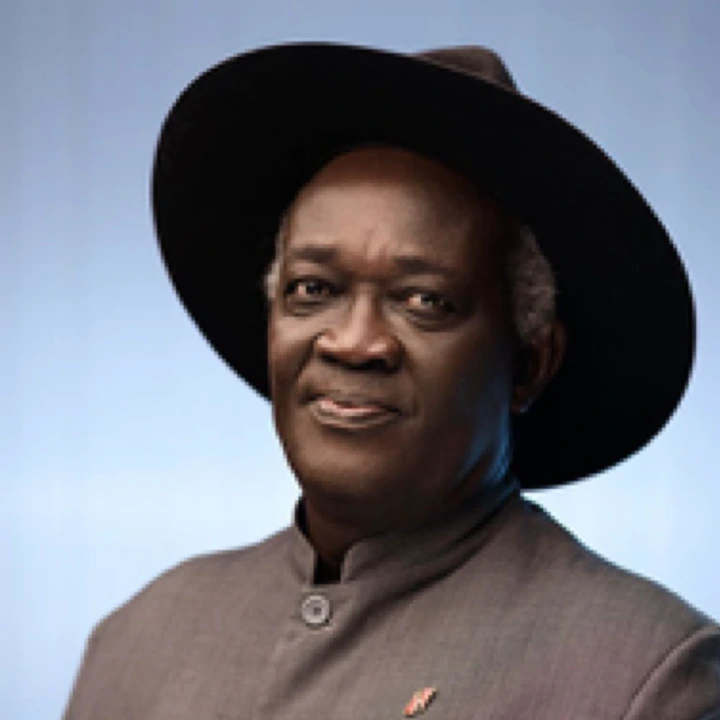 Among the books he has authored include;
1. Working with Rawlings
2. Local Government and Decentralization in Ghana
3. Enhancing the Decentralization Programme: District Assemblies and Sub-structures as Partners in Governance
4. Decentralization in Ghana: A Collection of Essays.
Kwamena Ahwoi, Esq is happily married, and blessed with four children.
Are u an artist who wants to promote your songs on Mp3ghana.net? Please call or Whatsapp: 0576270779